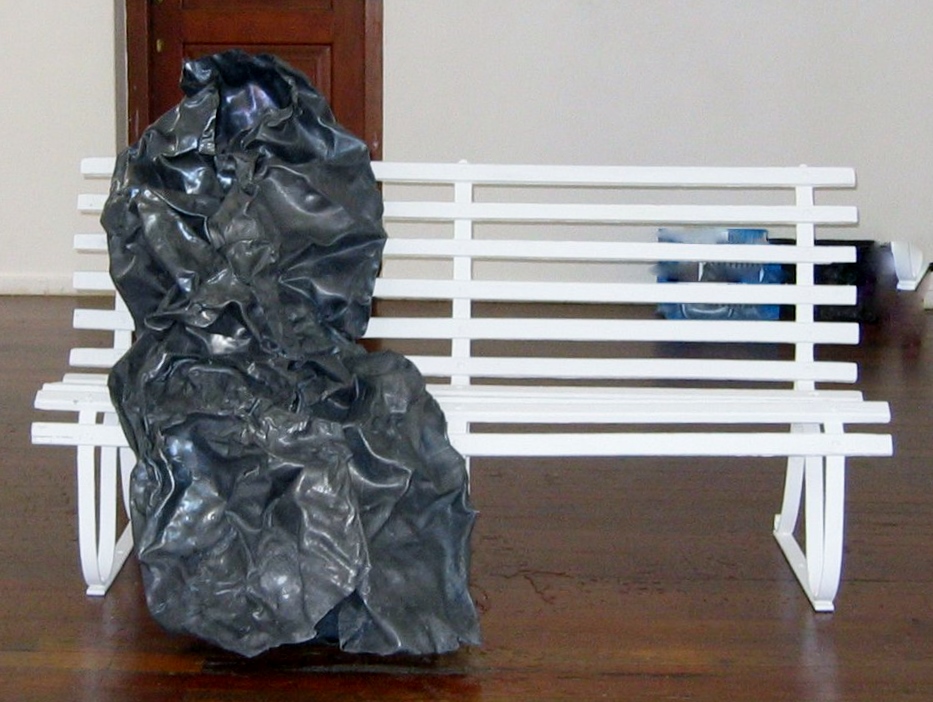 Lost
Title: Lost
Dimensions: variable
Materials: lead slab, found object.
Photography: Elsibe Loubser
Concept:
An attempt to literally and figuratively looking  into the 'void' . What does it mean when someone is  homeless. The blanket refers literally to its use by homeless people on the streets of Cape Town. However,  "like a warm blanket " refers to the experience of  'coming home '.  Many migrants (literally millions in Cape Town) are not homeless but roofless. The feeling that you do not belong . The feeling of being lost whilst knowing where you are. This feeling is especially represented by the lone figure on the bench. Here  the materials are deliberately chosen as the porcelain figures refer to the decorations that one usually finds at home. The lead slab  is normally used to keep a roof waterproof.
×