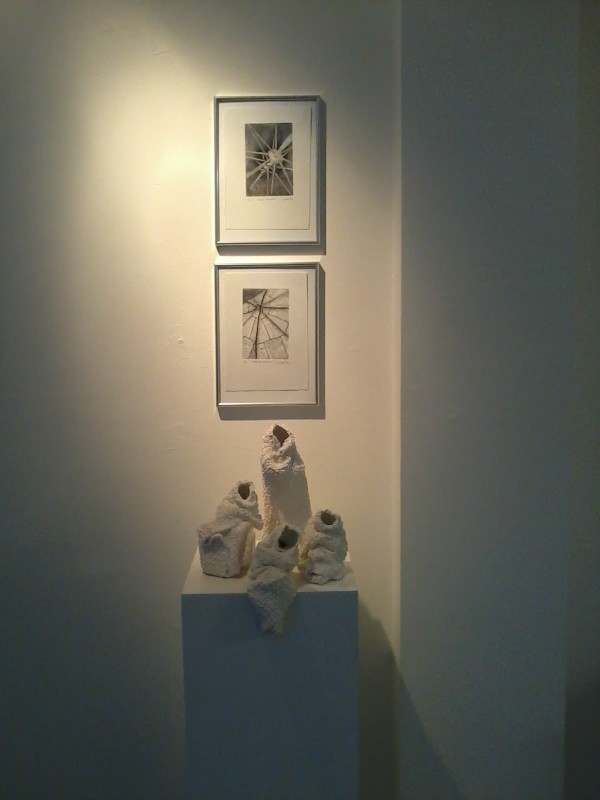 African Education
Group exhibition 'Architecture' for KEA @ Atelier Oosterbosch, Amsterdam
Title: African Education
Medium: Installation of etching and unglazed Porcelain
Measurement: Variable
Photography: Liliane Top
Concept:
To be able to protect yourself and to afford a roof over you head in Africa is partly due to the level of education. The top etch is titled 'Basic Education' in which the skeleton of the umbrella won't give much protection. The 2nd Etch is titled 'Tertiary Education' which features an umbrella made out of the pages of a math/science book. The small group of 'Lost' refers to the homeless and uneducated in Cape Town.
×